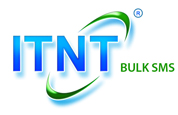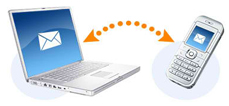 Bulk SMS Portal offers bulk text messaging from the web on our specialized browser application through our SMS gateway solution. Deliver text messages to Vodacom, MTN, Cell C, 8ta and Telkom networks.
The South African mobile sms phone market continues to grow by using a direct marketing tool being sms text messaging.
We aim to revolutionise the way you communicate with your customers. ITNT SMS has carefully developed a safe, easy to use, reliable online SMS platform which will enable you to reach your customers – direct - on their mobile phones!
With the realities of information overload, it is vital to utilize SMS text messaging to further cultivate relationships by developing a high-value communication program. We have planned and designed highly targeted, promotional approaches that demand attention and help further bond customers to our client's brand.
Compose and send personalized sms messages to customers, from any database source including Access and Excel, with conditional content..
Pricing: per SMS
500 - 1000 starting at 26 cents per SMS to as low as 18 cents per SMS
- No setup fees or subscription charges
- 1 Credit = 1 Message to any South African Network
- Credits are purchased in advance by Direct Deposit or Electronic Funds Transfer (EFT)
- All prices are Excluding VAT
- Credits are valid for 12 months from the date of purchase
How do I get this product? Click the Register> button to sign up!