The Human Challenge
Humans make mistakes.
Employees play a huge role in keeping systems and sensitive data safe which, in the wrong hands, can cause hefty financial, operational and reputational damage.
Unfortunately, humans are Fallible. From typos to forgotten passwords - mistakes happen at work everyday. IBM reports that human error is a major contributing cause in 95% of all breaches.
Whether it's down to lack of awareness or just a momentary lapse of judgement, it's vital for bussinesses to train their users in order to reduce costly mistakes.
Humans are targeted.
Cyber criminals often view humans as the easier and quickest way to gain access to a company's systems and data.
This is why so many of today's cyber attacks are geared towards manipulating employees, often with criminals using phishing to impersonate customers, colleagues, contractors and suppliers.
The tricky part is, it only takes one mistake from an employee to cause a ripple of repercussions - with phishing scams costing US businesses adjusted losses of over 54 million dollars.
The Solution?
uLearn, usecure's automated security awareness training platform, analyses each users' unique security vulnerabilities through a quick-fire questionnaire, and then strengthens these areas through personalised training programs, with prioritised courses auto-deployed every month.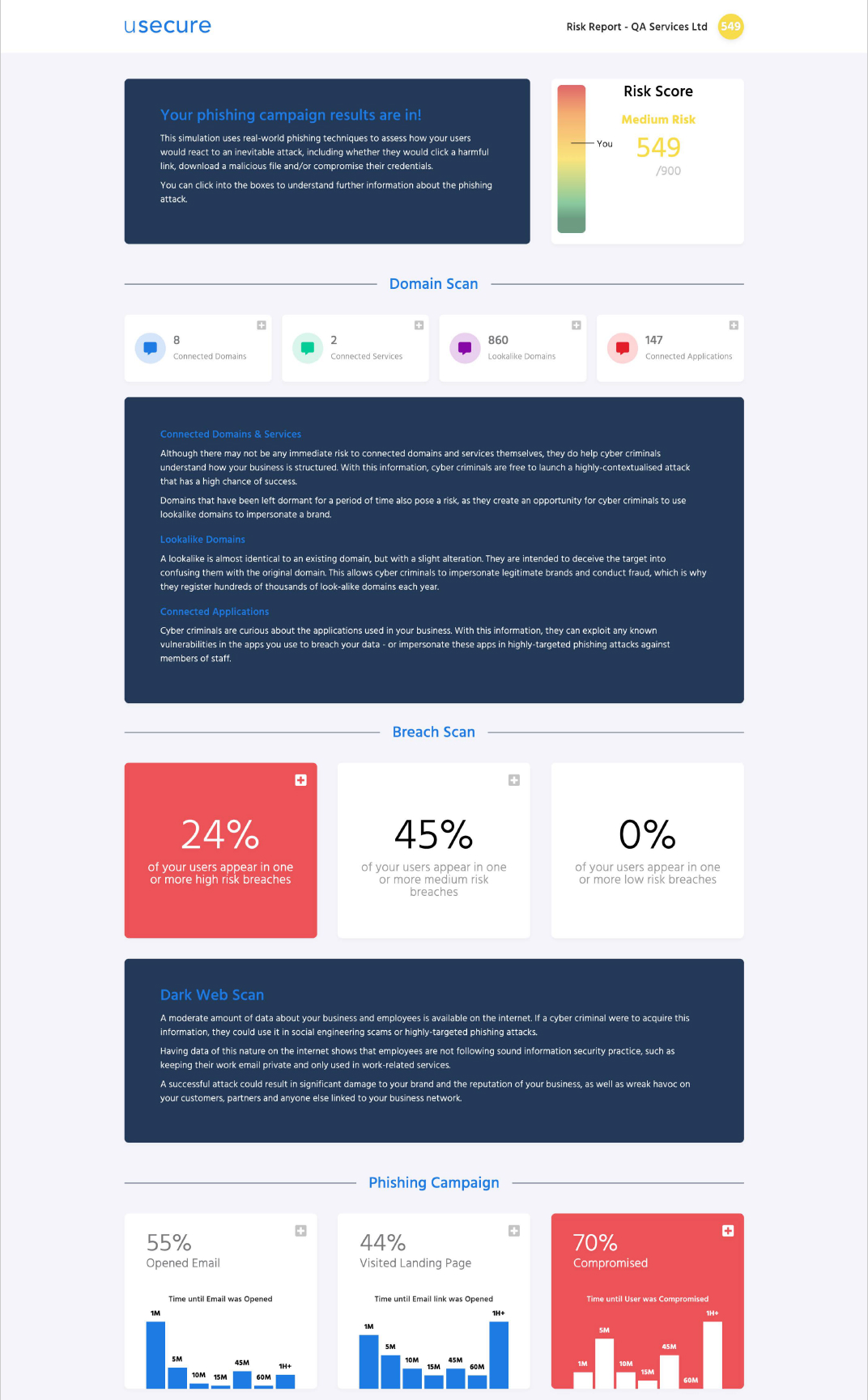 Risk Analysis Report
Sign up for a free risk analysis report below